Adrien Gagnon GO Joints Anti-Inflammatory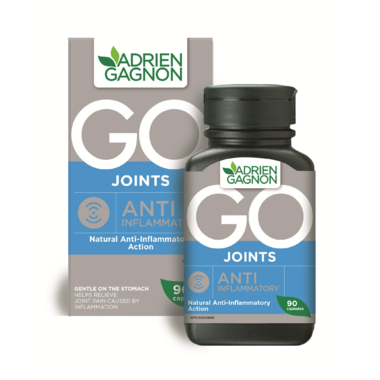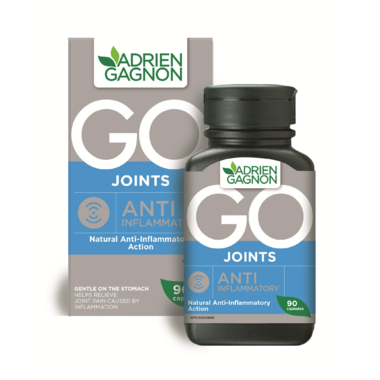 Adrien Gagnon GO Joints Anti-Inflammatory
Adrien Gagnon GO Joints Anti-Inflammatory is a very powerful anti-inflammatory. It relieves joint pain associated with arthritis and is an excellent source of antioxidants.
Benefits:
GO Joints Anti-Inflammatory from Adrien Gagnon is anexcellent product to figth strong pain!
Devil's claw has both analgesic and anti-inflammatory actions that are recognized in many traditional herbal medicine. Devil's claw has indeed been used for a long time in traditional herbalism to relieve joint pain associated with osteoarthritis and low back pain.
Turmeric is a spice that has been used in Indian Ayurvedic medicine to relive arthritis pain. Curcuminoids have also shown interesting anti-inflammatory action.
Turmeric and Devil's Claw work in synergy for better results.
Relieves joint pain faster than glucosamine and chondroitin.
For people who have many joints pains (knee, hips, shoulder, elbow, hands, back and neck) or those who want to improve joint mobility and flexibility.
Dosage:
Adults take 1 to 3 capsules daily as needed, with a meal. Use for a minimum of 2-3 months to see beneficial effects.
Ingredients:
Each capsule contains:
Devil's Claw [Harpagophytum procumbens](concentrated 4:1 extract equivalent to 1500 mg of crude dried rhizome) 375 mg
Turmeric [Curcuma longa](concentrated 28:1 extract equivalent to 3000 mg of crude dried rhizome) 107 mg