Adrien Gagnon Maxi Garlic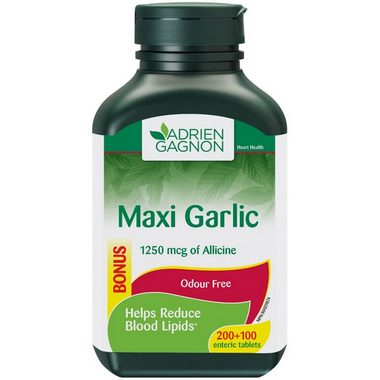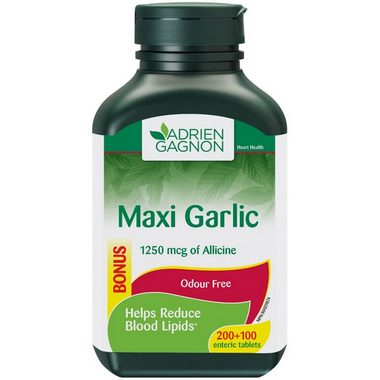 Adrien Gagnon Maxi Garlic
Adrien Gagnon Maxi Garlic helps maintain cardiovascular health. It is traditionally used to treat the symptoms of upper respiratory infections.
Benefits & Recommended for:
High blood pressure
Tendency towards platelet aggregation (blood clots)
High blood cholesterol
Low HDL levels
Microbial infections
Intestinal parasites
Precautions & Adverse Effects:
Do not use if you are pregnant or breastfeeding, if you have pemphigus or prior to surgery.
Consult a healthcare practitioner prior to use if you have bleeding disorders or are taking blood thinners or cholesterol-lowering medication.
Consult a healthcare practitioner if heartburn, flatulence and gastro-intestinal irritation persist.
Dosage:
Adults: Take 1 tablet 2 to 3 times daily with a meal.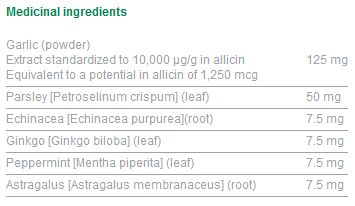 Suki:
more than a year ago
Sometimes when I've taken one of these, after a while I'll taste/smell garlic on my breath. Unpleasant and defeats the purpose of buying "odorless" garlic. The pills are also an awkward size and shape, so they're not the easiest to swallow. Won't be buying these again and I don't recommend them.
Page
1