Adrien Gagnon Memo Plus with Cereboost
Supports Cognitive Performance
30 Capsules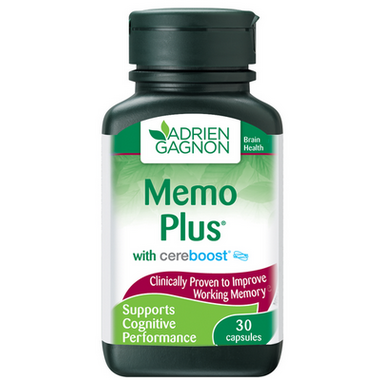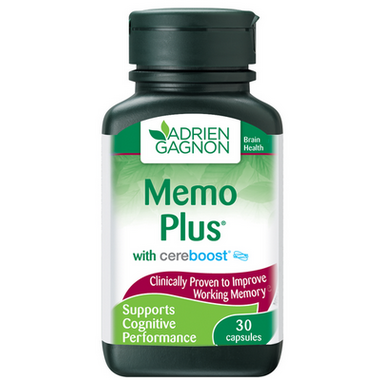 Adrien Gagnon Memo Plus with Cereboost
Supports Cognitive Performance
30 Capsules
- We're sorry, this product is no longer available!
- Shop for other products in: More Herbal Formulas

Adrien Gagnon Memo Plus with Cereboost helps support working memory and cognitive function/performance.
Benefits & Recommended for:
American Ginseng helps support cognitive and physical performance. Clinical studies have shown Cereboost is effective at increasing short term memory, both in term of speed of memorization and in terms of memory capacity (amount of memorized data).
During clinical studies on Cereboost®, working memory was improved within one hour of taking Cereboost and the effect lasted for at least 6 hours.
Cereboost is recommended to student and workers looking for improving their memory, or to people having memory problems, especially if the problems are worsened by stress.
Precautions & Adverse Effects:
Consult a health care practitioner prior to use if you are pregnant, breastfeeding, have diabetes, are taking blood thinners or digoxin.
Dosage
Adults : Take 1-2 capsules daily, as needed.