Adrien Gagnon Nem Pain Relief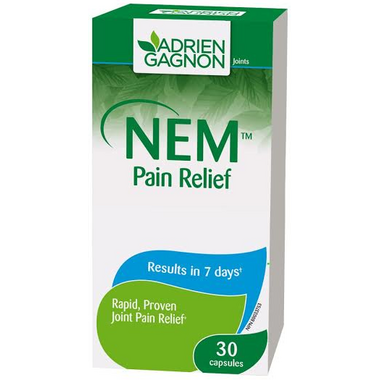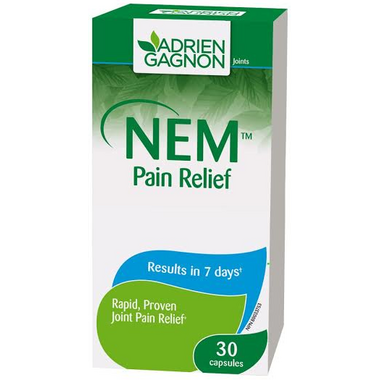 Adrien Gagnon Nem Pain Relief
Adrien Gagnon Nem Pain Relief provides rapid, proven joint pain relief results in 7 days.
Features:
Helps relieve joint pain and reduce stifness
Clinically proven to help reduce joint pain in 7-10 days
Directions:
Take 1 capsules daily
Warning:
Use for a minimun of 7-10 day to see beneficial effects. Do not if you are pregnant, breastfeeding or if you are allergic to eggs.
Ingredients:
NEM ( Natural eggshell membrane) Partially hydrolyzed eggsell membrane ( from chicken) (Gallus gallus) 500mg, Non-Medicinal ingredients (alphabetical order) : Gelatin maltodextrin.




Dani:
a few months ago
I have a genetic collagen disorder that leads to unstable joints due to lax tendons and ligaments. This works to help lubricate the areas of my joints where the cartilage is breaking down. It's almost unbelievable how well it works. My joints are way healthier than they really should be if I just let nature take its course but I fight it everyday with rhis product. I also find that this NEM from Adrien Gagnon is way better value than most of the other eggshell membrane extract products and works just as well. Would never byou without it and highly recommend it for any joint pain.
Page
1