Adrien Gagnon Papaya Enzymes
Digestive Aid
200 Tablets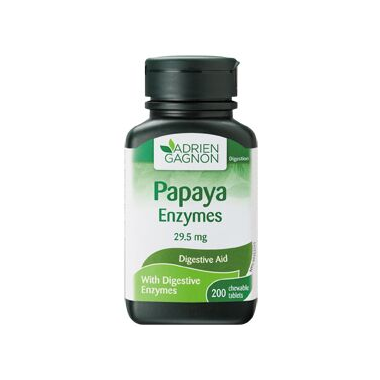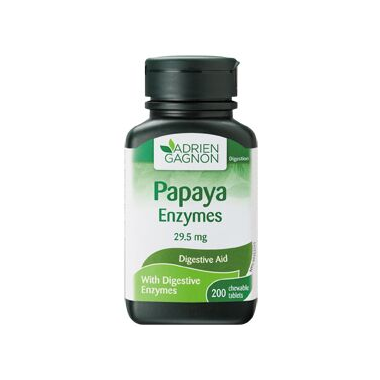 Adrien Gagnon Papaya Enzymes
Digestive Aid
200 Tablets
Adrien Gagnon Papaya Enzymes facilitate digestion, especially in people who experience long and difficult digestion.
Benefits & Recommended for:
Digestive problems
Heavy protein consumption
Gastro-intestinal fermentation
Food supplements that contain papain are ideal during meals rich in meats that necessitate a higher level of digestive enzymes.
Dosage:
Adults: Take 4 tablets before each meal. Let dissolve in the mouth.