Advil 12 Hour Ibuprofen Extended Release Tablets 30 Pack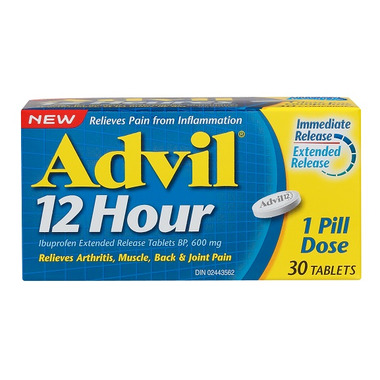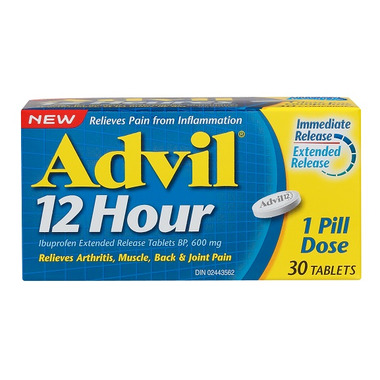 Advil 12 Hour Ibuprofen Extended Release Tablets 30 Pack
Advil 12 Hour Ibuprofen Extended Release Tablets are designed with dual-layer technology for up to 12 hours of pain relief in one hardworking pill. The first layer dissolves quickly to relieve pain fast. The second layer is time-released to give relief that lasts up to 12 hours
These can be taken for fast effective and effective relief of: pain from inflammation associated with arthritis or physical overexertion, muscle pain, back pain, joint pain, menstrual pain.
Active Ingredients: Ibuprofen
Nonmedicinal Ingredients:
Carnauba wax, colloidal silicon dioxide, corn starch, croscarmellose sodium, hypromellose, microcrystalline cellulose, pharmaceutical ink, polydextrose, polyethylene glycol, pregelatinized starch, sodium lauryl sulfate, stearic acid, titanium dioxide.
To be sure this product is right for you, always read and follow the label.