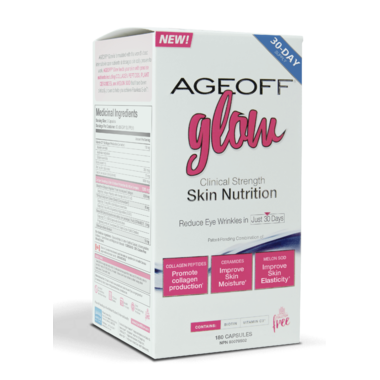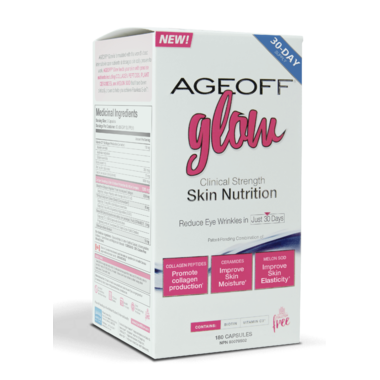 Ageoff Glow fights wrinkles internally. It is formulated with the world's best internal skin care nutrients at dosages clinically proven to work. It feeds your skin from within, with precise nutrients including collagen peptides, plant ceramides, and melon SOD that have been clinically proven to help you achieve Flawless Skin.

Dosage: take 3 capsules twice a day

Ingredients: Biotin 100 mcg, Copper 333.3 mcg, Netted melon 1.67 mcg, Hydrolyzed collagen 416.7 mcg, Vitamin C 60 mcg, Zinc 5 mcg, Wheat 5 mcg, Silica 5 mcg

Consult a health care practitioner prior to use if you are pregnant or breastfeeding. May cause mild gastrointestinal disturbances



Veronika:
a few months ago
By far the best anti-aging supplement I've tried. I've taken collagen in powder form but did not notice much of a difference in my skin until I started taking this. I work long hours and often don't get great sleep, but somehow look tested taking these supplements. My skin has a noticeable "glow". I'm now on my fifth bottle after taking these for a few months and will likely include them as part of a permanent anti-aging routine.
Page
1