Amoda Matcha Fuel Pre-Workout Energizer with Cordyceps and Pine Pollen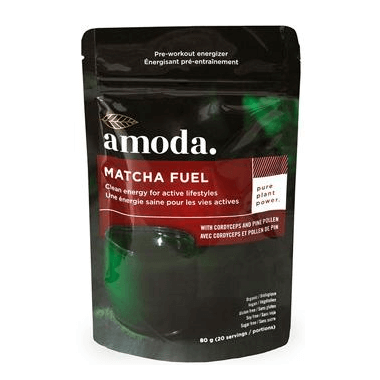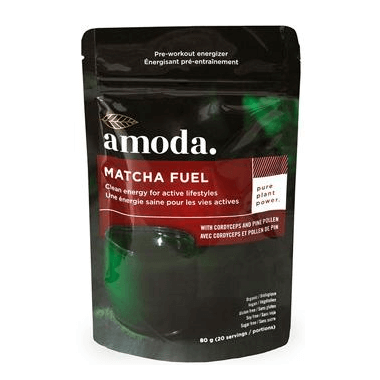 Amoda Matcha Fuel Pre-Workout Energizer with Cordyceps and Pine Pollen
Power up for your next workout, or give yourself that extra boost anytime! Matcha Fuel is an adaptogenic blend of organic matcha, superfood powders, and functional mushrooms.
Purely plant based, you'll power through your workout without any jitters or a crash.
Features:
Includes cordyceps and pine pollen to support post-workout recovery
20 servings per pouch
Suggested serving: 1.5 teaspoons in a small amount of water of coconut water 15-20 minutes before a workout.

Ingredients: Organic gelatinized maca powder, organic spirulina powder, organic cordyceps powder, organic matcha powder, organic pine pollen powder and organic eleuthero (siberian ginseng) powder. Processed in a facility that also handles peanuts and tree nuts.