Anita's Organic Mill Light Buckwheat Flour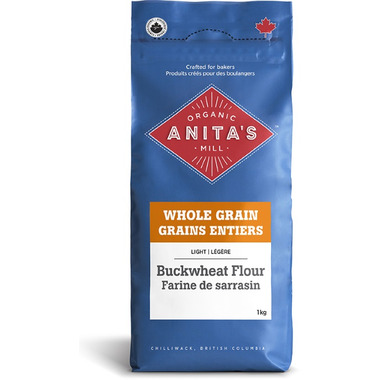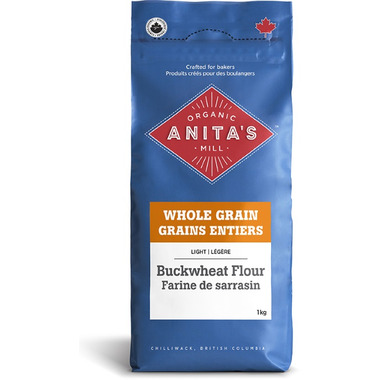 Anita's Organic Mill Light Buckwheat Flour
Surprise! Buckwheat is actually a fruit even though it is commonly thought to be a grain. Buckwheat is a fruit seed that is related to rhubarb and sorrel. Buckwheat is actually considered a seed and is not part of the wheat family at all. Buckwheat is gluten free.
Buckwheat flour has a strong, distinctive flavor and is often mixed with other flours to lend its distinctive taste to many baked goods.
Whole buckwheat is a very nutritious food. The protein in buckwheat contains the eight essential amino acids and is also high in lysine. Buckwheat is also rich in many B vitamins as well as phosphorus, magnesium, iron, zinc, copper and manganese.