Antipodes Apostle Skin-Brightening & Tone-Correcting Serum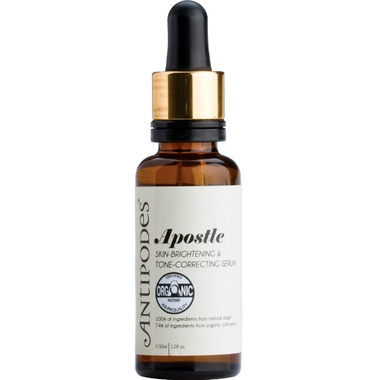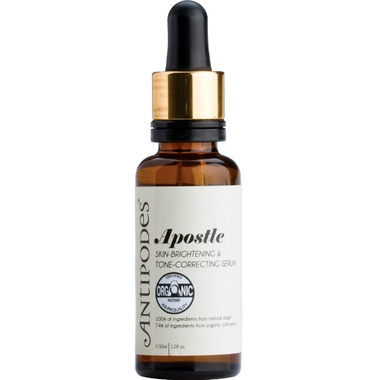 Antipodes Apostle Skin-Brightening & Tone-Correcting Serum
Antipodes Apostle Skin-Brightening Serum delivers the ultimate fresh-faced beauty everyday.
A water-based serum to help target pigmentation, brighten your skin and restore even tone. Waiwera mineral-blessed water helps restore essential moisture while delivering antioxidant-rich Vinanza Performance Plus® to help reduce the effects of over production of melanin causing pigmentation. Vinanza Oxifend® defends skin cells from oxidative stress helping reduce skin redness. Kiwifruit exfoliating enzyme renews your skin for true fresh-faced beauty.
Features:
Pure plant fragrance of green apple and cardamon
Dermatologically approved for sensitive skin
Suited to all skin conditions especially sensitive, senitised and irritated
Directions:
Apply liberally to face, neck and decolletage day & night before your Antipodes face oil and moisturiser. Get best performance from daily use.


Lisa:
a few months ago
Bought this during the Well.ca Antipodes promotion along with other products. I've been using it with the other products in the line so not sure what it's doing. Overall my skin is amazing since using the Antipodes product line so I guess this could be contributing but I don't know how. Not sure that I would buy it again as it is quite expensive unless of course my skin changes for the worse without it.
Page
1