AOR Advanced Allergy Relief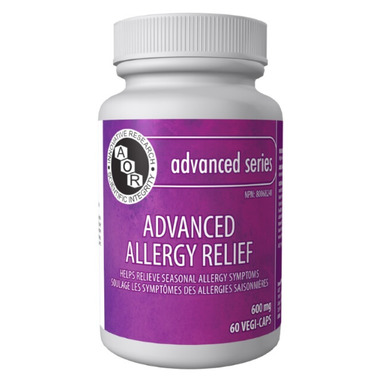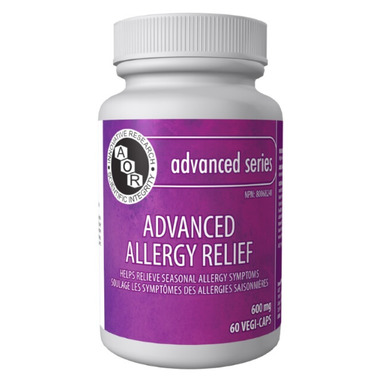 AOR Advanced Allergy Relief
Uses an evidence-based combination of probiotics, botanical extracts, vitamins, and nutrients to mitigate and prevent seasonal allergies

Usage: Take 2 capsules daily with food at least 2-3 hours before and after taking other medications (including antibiotics) or as directed by a qualified health care practitioner

Ingredients: Tinospora cordifolia extract (10:1) 900 mg

Caution: Do not use if pregnant, breastfeeding, or if you have an immune-compromised condition (e.g. AIDS, lymphoma, patients undergoing long-term corticosteroid treatment, heart disease, high or low blood pressure, kidney or liver disorder, diabetes, edema (swelling of hands, face and feet), or if you are taking products containing diuretics).

AOR guarantees that all ingredients have been declared on the label. Contains no wheat, gluten, nuts, peanuts, sesame seeds, sulphites, mustard, soy, eggs, fish, shellfish.