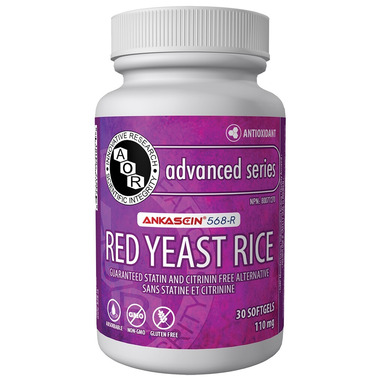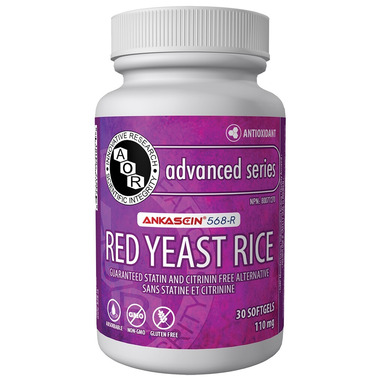 A Natural Alternative for Cholesterol Support
Lowers total cholesterol and LDL (bad cholesterol) levels
Guaranteed free from monacolin K and statin-associated side effects
Free from toxic by-product citrinin

Directions:

Take 1-2 softgels daily with food, or as directed by a qualified health care practitioner.

Ingredients:
Red Yeast Rice extract (3% monascin and 1% ankaflavin) 110 mg
Non-medicinal ingredients: soybean oil, triglycerides, mono- and di- glyceride, polyglycerol esters of fatty acids, corn starch. Softgel: gelatin (bovine), glycerin, purified water.

Caution:
Consult a health care practitioner if you are breastfeeding, taking other medication, particularly cyclosporine, blood thinners, blood lipid lowering medications, blood pressure medications or anti-diabetic drugs, if you suffer from liver or kidney disease, if you have received an organ transplant, or for use beyond 8 weeks. If you experience muscle pain, tenderness and/or weakness, discontinue use and consult a health care practitioner. Do not use if you are pregnant or plan to become pregnant.

Gluten Free, non-GMO, Contains no wheat, gluten, nuts, peanuts, sesame seeds, sulphites, mustard, dairy, eggs, fish or shellfish.