Baby Brain Organics Superfood Baby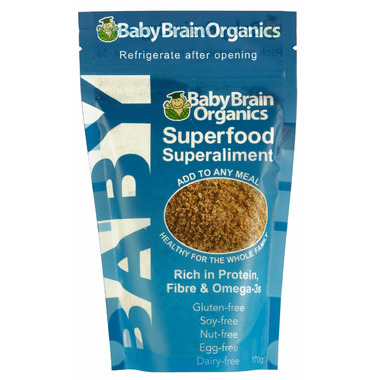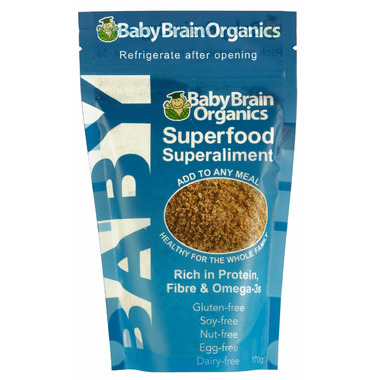 Baby Brain Organics Superfood Baby
Baby Brain Organics Superfood Baby is a mix of specially blended seeds designed for healthy brain and body development in children over 6 months of age. Just 1 tablespoon of Baby Brain Organics Superfood Baby is a simple, nutritious way to include essential protein, omega 3s, antioxidants and fibre in your child's diet.
Features:
Natural, Organic, Vegan, Gluten Free, Sugar Free, Non-GMO, Dairy Free, Soy Free, Nut Free and Egg Free

Include essential Protein, Omega 3s, Antioxidants and Fibre
Nutritious for kids
Easy for parents
Makes any meal healthier
1 Tbsp makes any meal healthier
Child should be on solids before beginning this food
Ingredients:
Organic Quinoa, Organic Chia, Organic Sprouted Flax infused with Organic Blueberries.