Baby Parka Carseat Cover Blue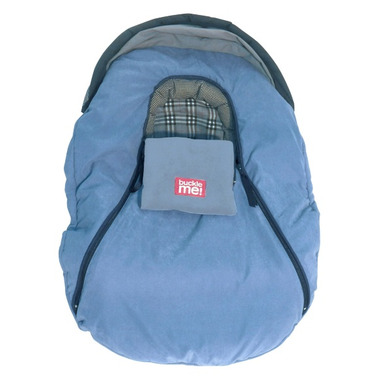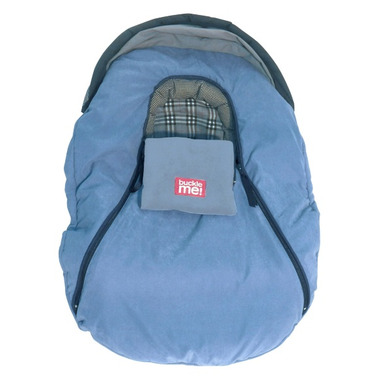 Baby Parka Carseat Cover Blue
It's simple. It goes on like a "shower cap", over the top of the seat not compromising the safety or function of the harness system in the car seat. No extra padding has been added behind the baby. This infant car seat cover has made traveling in the winter with baby a lot safer and easier! Similar to a winter coat, the baby parka car seat cover has 3 layers. The exterior layer is wind and water resistant. The interlining has thermal qualities - they use a product called Powderfill. The interior is an anti-pill fleece that will stand up to multiple washings.
Features:
Located along the sides of the baby parka, the elastic creates a snug fit around the car seat. This baby parka fits all Canadian approved infant car seats.
The buckle me label is a friendly reminder to those of us who are sleep deprived.
Reflective tape is used on products because we know it gets dark early in the winter. When the car seat is installed to the stroller, the baby is pushed therefore the baby enters the intersection ahead of you. It makes your baby and you more visible to drivers.
The transition from outside to inside with a sleeping baby is made easy...simply unzip without disturbing baby.
The duo zippers are sewn into the bottom seam, creating a wide opening and easier access to your baby.