Band-Aid Advanced Healing Blister for Fingers & Toes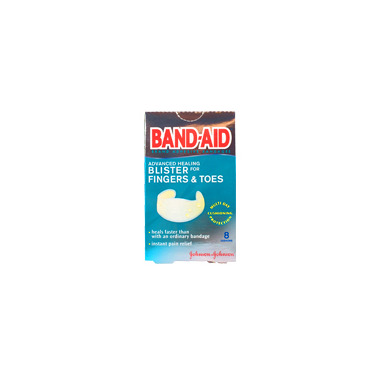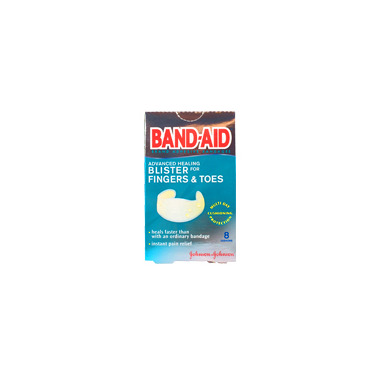 Band-Aid Advanced Healing Blister for Fingers & Toes
Cushioning gel pad relieves pain while protecting the blister. Waterproof, superior adhesive stays in place for multi-day use. Flexible form conforms to skin for greater fit and comfort. Seals out water, dirt, and germs that can cause infection.
SHARRY:
more than a year ago
This is the best product to apply when you have a blister, it is stress free and pain free once it is on the blister. It heals and allows you function around the house doing anything. Peel it off after a few days and your blister is gone. Don't even need to change it everyday...it's waterproof. Money well spent.
Wendy:
more than a year ago
Very effective and long-lasting for small areas between toes. Would like to see the return of Band-aid's blister gel pad which was between this size and the advanced healing blister pad. I don't understand why they discontinued it. There are areas for which this small one and the larger available one just don't work.
Page
1