Be Better Wild Salmon & Fish Oils Blend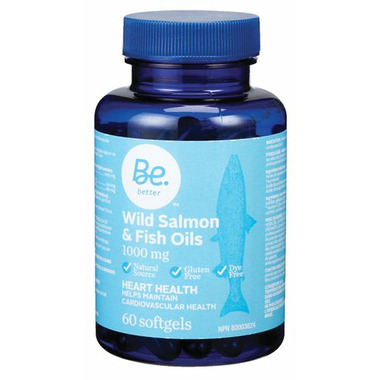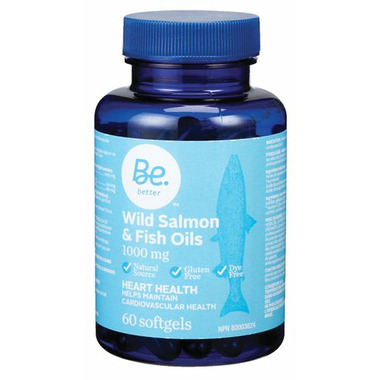 Be Better Wild Salmon & Fish Oils Blend
The Be Better Wild Salmon & Fish Oils Blend is a natural, gluten free, and dye free supplement that helps maintain cardiovascular health.
Salmon and Fish Oils 1000 mg Providing:
Docosahexaenoic Acid (DHA) 120 mg
Eicosapentaenoic Acid (EPA) 180 mg
Dosage
: Adults: Take 2 softgels daily.
Ingredients
: Coho/Sockeye/Pink/Chum/Chinook Salmon, Anchovy and Sardine.
Keep out of the reach of children. Consult a healthcare practitioner prior to use if you are using antihypertensive drugs, contraceptive drugs or anticoagulant/antiplatelet herbs and drugs. Do not use if you are pregnant or breastfeeding.