Beaba
Beaba Clip Containers and Spoons Rain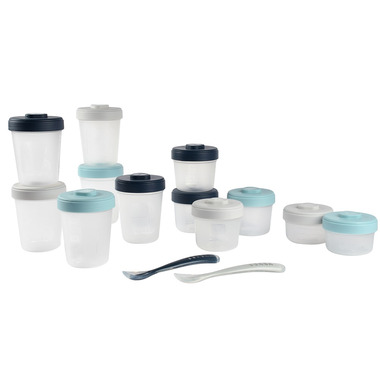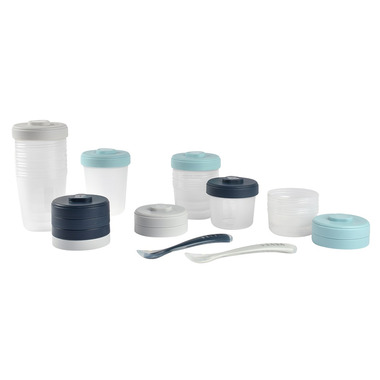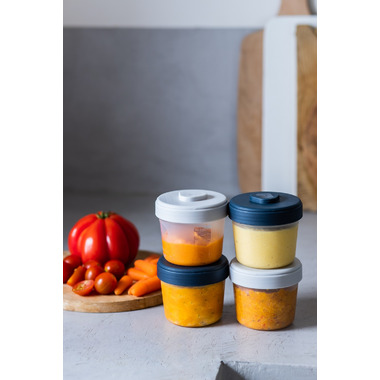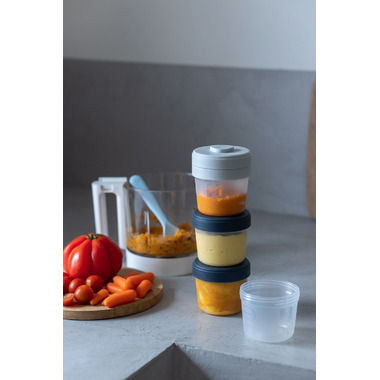 Beaba
Beaba Clip Containers and Spoons Rain
Description
Featuring a stackable and interlocking design, BEABA Baby Food Clip Containers make storing & transporting babys meals easy. Store anything from purees to finger foods to dry snacks! Use the stack and lock feature for organizing daily meals, or grouping together meals for grandparents or babysitter when they're watching your little one. These portions are 100% airtight thanks to the screw thread lid, which means they'll even hold liquids like breast milk, and you can slide them into the nursery bag with no risk of leakage. Store them in your fridge, freezer, or cabinet, and defrost and reheat (without the lid) in the microwave, our Babycook bowl or BabyMilk Bottle Warmer.
Features:
The perfect storage solution for all of babys meals
100% airtight, perfect for transporting meals
Easy to fill wide opening
Interlocking lids clip onto the portion underneath (practical in the fridge & freezer)
Stackable: easy to store
Graduated portion markings (ml and oz)
Space (on lid and portion) for writing down contents and date (use dry erase marker)
Reheat & defrost (lid off) in microwave oven, Babycook or in Babymilk
Freezer and dishwasher safe. Do not use in oven. BPA, BPF, BPS, PVC, Phthalate Free
This product is excluded from any special promotions or coupons.
Features
The perfect storage solution for all of babys meals
100% airtight, perfect for transporting meals
Easy to fill wide opening
Interlocking lids clip onto the portion underneath (practical in the fridge & freezer)
Stackable: easy to store
Graduated portion markings (ml and oz)
Space (on lid and portion) for writing down contents and date (use dry erase marker)
Reheat & defrost (lid off) in microwave oven, Babycook or in Babymilk