Bioitalia Organic Balsamic Vinegar Glaze of Modena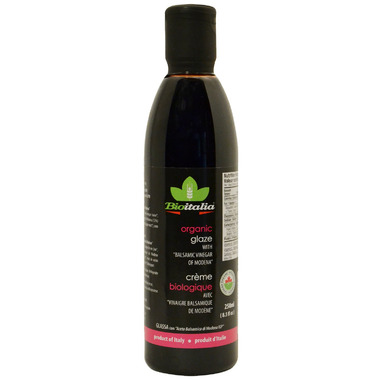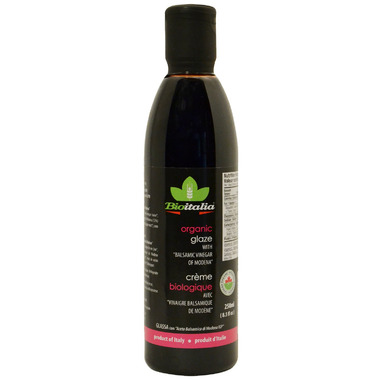 Bioitalia Organic Balsamic Vinegar Glaze of Modena
The balsamic vinegar of Modena is obtained by mixing an accurate selection of wine vinegars and cooked wine musts. After a period of ageing in wooden barrels, the vinegar takes on its typical aroma and taste.
Ingredients: Sugar*, wine vinegar (wine*, water), Balsamic Vinegar of Modena
(wine vinegar*, cooked grape must*), maize starch*. *Organic.