Biokleen Free & Clear Automatic Dish Powder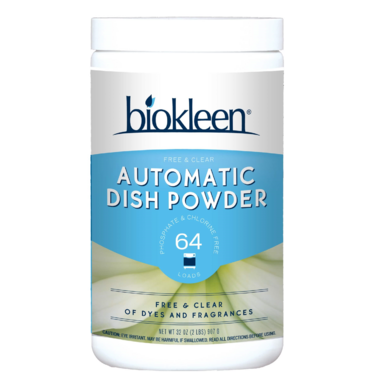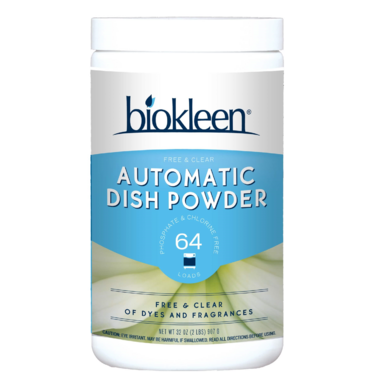 Biokleen Free & Clear Automatic Dish Powder
Mineral-based technologies break down grease and food particles while oxygen bleach helps remove stains. Say goodbye to phosphate and chlorine and hello to naturally clean dishes.
Features:
Truly 3x concentrated = 64 loads.
Free & Clear of dyes and fragrances.
Oxygen bleach cleaning power.
No artificial fragrance or colors.
Tips for Use:
2 washer soap cups: use 1/2 tbs each, 1 washer soap cup use 1 tbs.
For hard water or heavy loads use 2 tbs (may require a rinse aid in extreme hard water conditions).
Ingredients:
Sodium Carbonate, Sodium Sulfate, Zeolite, Sodium Silicate , Sodium Citrate (plant based chelator), P(AA/NaHS03)_Na Salt, Hydrogen Peroxide, Amylase Blend, Protease Blend, Citrus Grandis (Grapefruit) Seed Extract, Glycerin, Sodium Chloride.
Keep out of reach of children. CAUTION: In case of eye contact, flush with cool water for 15 minutes. In case of ingestion, do not induce vomiting; drink plenty of water to dilute.