Blue Top Brand Original Creamy Street Sauce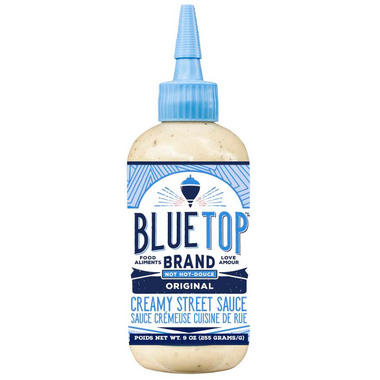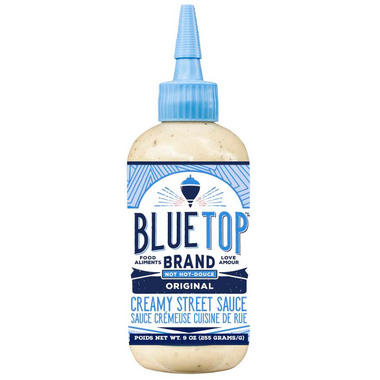 Blue Top Brand Original Creamy Street Sauce
Smooth blend of garlic, lemon, and black pepper with a hint of honey.
This creamy street sauce is inspired by street truck style recipes. This non-spicy flavour is over the top! Think of it as a new condiment. Take it for a spin and top anything with it.
Cut the tip off and squeeze. With just the right amount of cream, you will want to squeeze it on thick!
Benefits:
Natural
Gluten-free
Cage free eggs
Non-gmo
Vegetarian
No MSG
No HFCS (high fructose corn syrup)
BPA free bottle
Ingredients:
Expeller pressed non-gmo canola oil, water, cane sugar, distilled vinegar, cage-free egg yolk powder, spices, mustard flour, salt, lemon juice from concentrate, xanthan gum (a natural food fibre), natural calcium propionate and polyylsine (a natural preservative).
Contains mustard flour, egg.