Blume Beetroot Latte Mix
is rated out of
5
by
10
.


Just beet it. Naturally sweetened and grown by Mother Nature, this remedy will pick you up and look out for you. Full of anti-oxidants and vitamin C, beetroots are known to fight inflammation and detox your body, while at the same time give you strength. With a whole beetroot in every serving, your body and taste buds will thank you.
Blume doesn't use preservatives in their mixes so if you see a couple lumps, keep calm and whisk on!
Features:
Vegan
Caffeine free
Organic

Ingredients:
organic beetroot powder, organic cinnamon, organic ginger, organic cloves.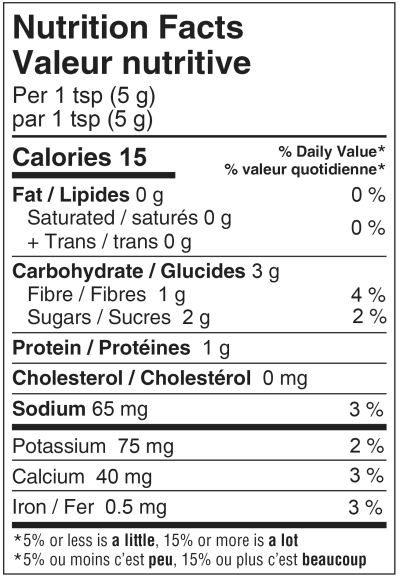 Similar Hot Chocolate & Specialty Beverages
Rated

5

out of

5
by
jujubean
from
So tasty!
Love this drink. Its a little spicy and very warming. I add it to my oatmeal, pancakes. Like a pink chai!
Date published: 2020-01-16
Rated

5

out of

5
by
CT
from
Tasty and pretty!
I'm an ultramarathoner so I've been looking for ways to introduce more beet products into my diet (for the nitrates). I do love beets, but a girl can only eat so many roasted beets, and beet juice shots are usually not the easiest to get down lol. I personally mix this with unsweetened coconut milk and add a spoonful of ginger honey (personal preference). I find it tastes really great and is a lovely way to warm up after a cold winter run. It only takes a teaspoon per serving, so I see this lasting quite some time.
Date published: 2021-03-04
Rated

4

out of

5
by
Janny Riv
from
Great caffeine free hot drink
Flavour is good, very chai tea like. Don't actually taste the beet, but is a lovely pink color. I used hot soy milk - added just the right amount of sweetness. Will for sure buy again, and look for other caffeine free products from blume
Date published: 2021-03-26
Rated

5

out of

5
by
Meg
from
Wonderful!
This drink is delicious and easy to prepare. I prefer not adding sweetener as it doesn't really need it and is yummy as is! I thought it might have an earthier beet-like taste than it does, the blend is very nice. Will certainly be purposing again!
Date published: 2021-03-24
Rated

4

out of

5
by
Tina8
from
Good!
I like this product. I imagined it would have a bit more flavour but you can taste the beet without it being too "beety". My daughter likes it because it's pink. :) I actually like it better than the Botanica line.
Date published: 2021-03-02
Rated

5

out of

5
by
MichW
from
So delicious!
As an avid tea drinker and chai latte lover... this drink checks all the boxes! I mix with warmed oat milk and that's it's. The taste is great and live the added health benefits as well.
Date published: 2021-02-23
Rated

5

out of

5
by
grove2
from
My new favourite hot beverage
As a chai lover, I found this product was the perfect blend of spices. Easy to prepare. Used almond milk and sweetened it with a bit of maple syrup. Very smooth and creamy!
Date published: 2021-03-02
Rated

3

out of

5
by
Chrissy
from
Love it!
Added to unsweetened almond milk and a tiny bit of maple syrup. Reminds me of chai tea but with the slight earthiness of beets. Delicious.
Date published: 2020-12-02