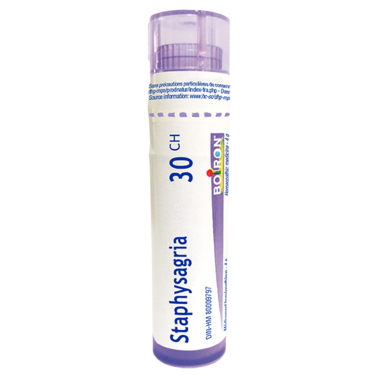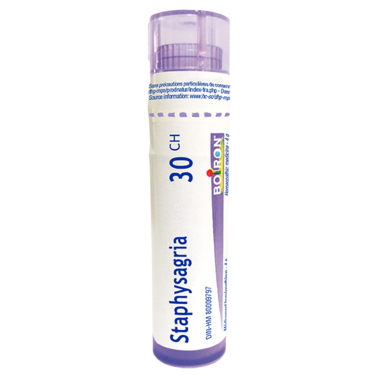 Boiron Staphysagria is homeopathic medicine.

Medicinal Ingredient:
Staphysagria 3.0 DH
Non-Medicinal Ingredients:Warnings:
Consult a health care practitioner if symptoms persist or worsen. Consult a healthcare practitioner prior to use if you are pregnant or breastfeeding.

Susie:
more than a year ago
I realize that homeopathic remedies should be professionally and properly prescribed, however, I'm newly married and my homeopathic Doctor gave this to me saying "Any hint of discomfort after intercourse or you feel you might be starting a bladder infection, take this remedy". We honeymooned in Alaska and I caught a chill, felt very uncomfortable and was sure I was going to get systitis. I took one dose of this and it was amazing. Most homeopathics, when taken for the right problem are amazing how accurate and effective they can be. I keep this remedy handy at all times.
Page
1