Botanica Extra Strength Oregano Oil Bonus Pack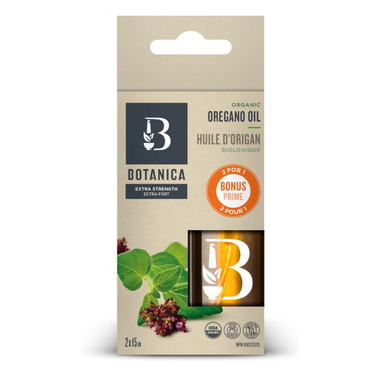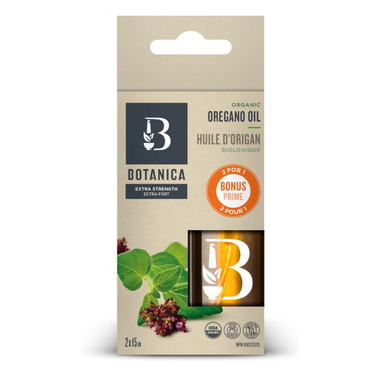 Botanica Extra Strength Oregano Oil Bonus Pack
Oregano oil is high in antioxidant and antimicrobial activity, and can be valuable in fighting infections and offering immune support. Botanica Extra Strength Oregano Oil is one of the most potent concentrations of oregano oil available, and uses only Certified Organic Oregano.

Features:

Dosage: Take 4 to 6 drops diluted with water, 1 to 3 times per day.

Active ingredients: Organic Oregano Oil 1:1 (75-85% carvacrol, from Origanum vulgare leaf), 50% by volume.
Non-active ingredients: Organic olive oil
Caution: Store away from children. Do not use if seal is broken.