Brami Lupini Beans Balsamic and Herb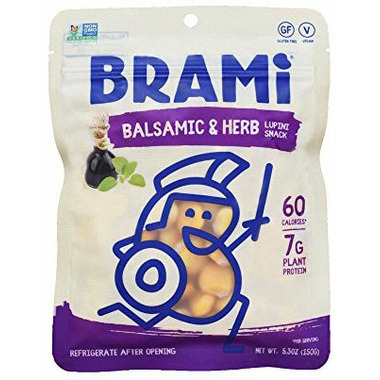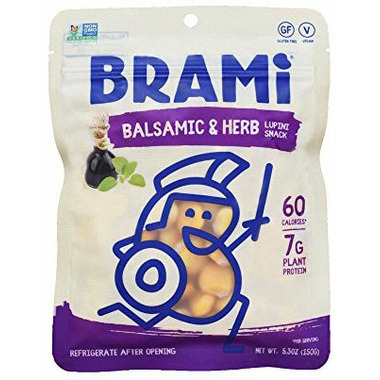 Brami Lupini Beans Balsamic and Herb
Brami is a lightly pickled legume snack that is incredibly nutritious and deliciously addicting. The sweetness of balsamic pairs nicely with the bold earthiness of oregano. Perfect as a salad topper or simply snack it on its own. Brami Lupini Beans Balsamic and Herb is simply irresistible.
Ingredients:
Water, lupini beans, balsamic vinegar, sea salt, oregano.
Features:
50% more protein than chickpeas
80% fewer calories than almonds
Gluten-Free, Soy-Free, Non-GMO, Vegan, Paleo and Clean Label

Perfect snack for: Afternoon hunger, pre- dinner appetizer, salad topping, midnight munchies, healthy party snack and more!