Briannas Home Style Real French Vinaigrette Dressing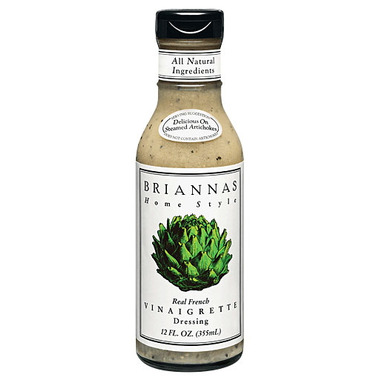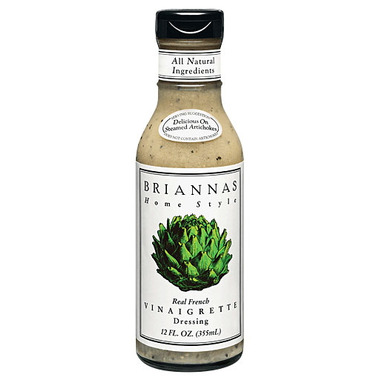 Briannas Home Style Real French Vinaigrette Dressing
It's no secret the French know a thing or two about fine dining and great tastes. So Briannas looked to them for inspiration when creating their Real French Vinaigrette Salad Dressing. Carefully blending the perfect balance of vinegar, oil and seasonings, the result is an all-natural, sugar-free vinaigrette with absolutely no artificial ingredients.
You'll love this classic recipe on virtually any green salad or vegetable salad. What's more, its versatility shines through when you try it as a delicious marinade for grilled meats, poultry and seafood.
Features:
All natural
Lower carb
Sugar free
HFCS free
Vegan
Egg free
Gluten free
Nut free
Trans fat free
Vegetarian
Lactose free
Ingredients:
Canola oil, water, white vinegar, apple cider vinegar, salt, garlic, spices, mustard flour, citric acid, xanthan gum, mixed tocopherols (natural antioxidant -- vitamin e).