Bucha Raspberry Pomegranate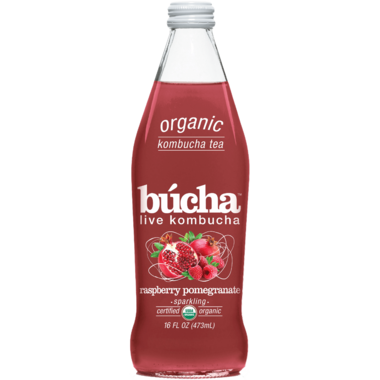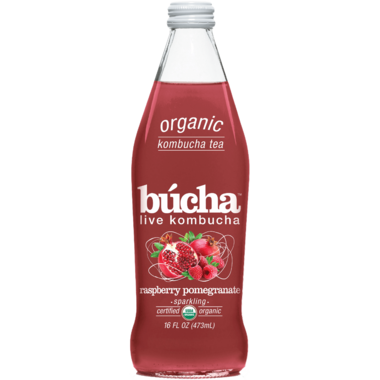 Bucha Raspberry Pomegranate
Did Bucha invent a magic fruit? As if by magic, familiar flavors taste inexplicably, unexpectedly wonderful, and it's time for another sip…
Bucha makes this magic by adding a hint of elderflower to their carefully fermented brew, transforming the rich, vibrant flavors of raspberry and pomegranate– welding them together and…sending them in orbit!
Magically, the bottle drains, as if it has done so on its own….
Features:
Certified organic
Probiotic-rich
42-47 calories per serving
Less than 0.5% alcohol
Natural
USDA organic
Vegan
Gluten Free
GMO Free
Ingredients:
Organic live kombucha (purified water, organic evaporated cane juice, organic black tea, kombucha culture), organic pomegranate juice concentrate, organic raspberry juice concentrate, organic elderflower flavor and other natural flavors, organic blueberry color, red cabbage color, organic locust bean gum, and Bacillus coagulans: at least 1 Billion CFU's at batching.