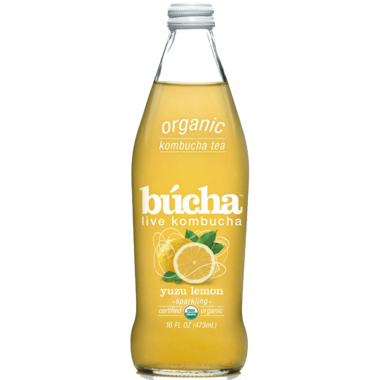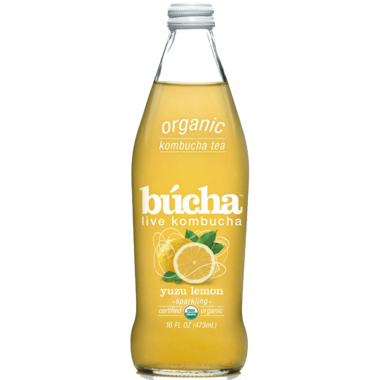 With Bucha's new "yuzu lemon" flavor, they've taken the thirst-quenching quality of lemonade to a whole new level. The natural, refreshing tang of kombucha blends seamlessly with the robust essence of pure, bold lemon, topped off with a splash of yuzu super fruit.
The aromatic East Asian yuzu fruit, used by high-end chefs around the world to bring a special zesty flavoring to their culinary delights, is now paired with our Meyer Lemon flavored kombucha to present a delicious, sparkling Bucha – made for a spring/summer burst of citrus refreshment.
Bucha is proud to present yuzu lemon as their latest "unique flavor pairing" for Bucha live kombucha. It had to be yuzu.
Features:
Certified organic
Probiotic-rich
42-47 calories per serving
Less than 0.5% alcohol
Natural
USDA organic
Vegan
Gluten Free
GMO Free
Ingredients:
Organic live kombucha (purified water, organic evaporated cane juice, organic black tea, kombucha culture), organic lemon juice concentrate, natural lemon flavor, natural yuzu flavor, organic turmeric color, and Bacillus coagulans: at least 1 Billion CFU's at batching.