Buff Bake
Buff Bake Cinnamon Raisin Protein Peanut Spread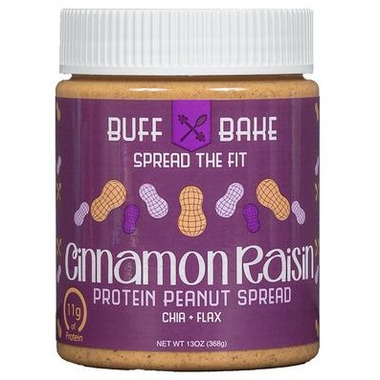 Buff Bake
Buff Bake Cinnamon Raisin Protein Peanut Spread
Description
Cinnamon spice and everything nice, like whole raisins and roasted peanuts! This delicious peanut butter is packed with superfoods chia & flax seeds and offers 11g of protein per serving. With the added omegas and all-natural whey protein, this Cinnamon Raisin Peanut Butter is a must-have in your pantry!
Features:
11g of protein
Chia & Flax seeds for added Omegas
Low in sugar and carbohydrates
All natural and gluten free
Enjoy with an apple, in a smoothie, oatmeal, or by the spoonful!
Highlights