Bummis Simply Lite Diaper Cover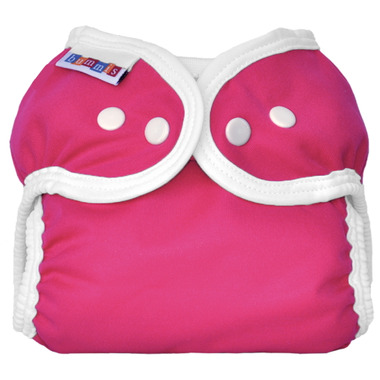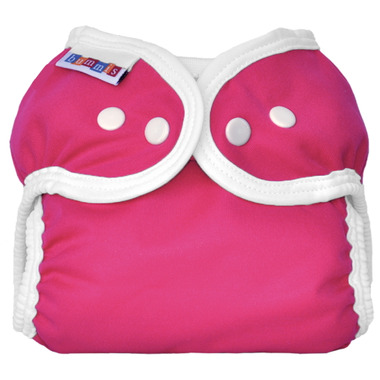 Bummis Simply Lite Diaper Cover
Looking for a wrap that has it all? Meet the one-size cover that will take you from infant to potty in style and comfort. The Simply Lite is cute, lightweight and super functional. Bright colours, incredible fit and comfort - and so easy to use!
Features:
Lightweight, soft and stretchy
Super functional
Easy on your budget
Easy to clean - just wipe out the interior or throw it in the washing machine
Easy to use - amazingly adjustable and streamlined with a single row of snaps at the waist
Trim and fitted - even on the smallest size!
Sooo comfy - with an elasticized waist for a snug fit around baby's tummy
It's comfortable and soft on all sizes of babies. It has a trim fit but is roomy enough for the most generous of diapers - Simply amazing!

The Simply Lite is painstakingly engineered to be comfortable and soft on all sizes of babies. A trim fit but roomy enough for the most generous of diapers - SIMPLY amazing!
All Bummis' wraps are made with careful attention to detail in their own wonderful factory in the Montreal area, so that they are assured of good quality and fair labour practices. All of the fabrics and components used to make the Simply Lite are manufactured in North America and all materials are guaranteed lead, pthalate and BPA free.


Jessica:
more than a year ago
So far so good with the handful of times I have used and washed this diaper. It is a lot thinner (thankfully) than the Whisper version. However the diaper that I received was actually missing a middle snap completely (ie not even a hole). I know the customer service team at Well.ca would have exchanged it without an issue..but I decided to just go ahead and continue to use the diaper. Is great at keeping in the newborn explosions. I use FST inside and they work great!
Page
1