Celtic Sea Salt Fine Ground Sea Salt
Vital Mineral Blend
227 g Shaker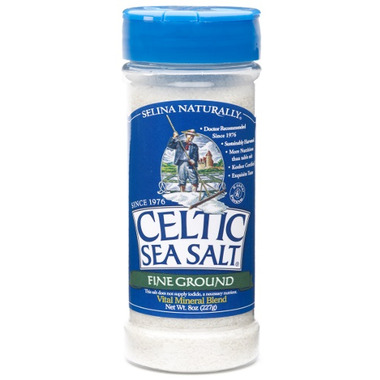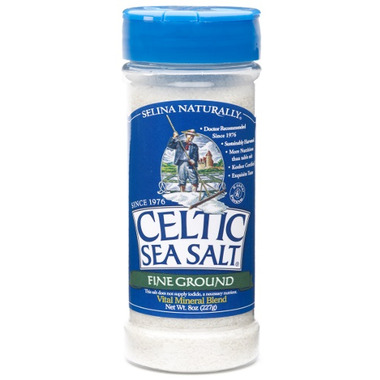 Celtic Sea Salt Fine Ground Sea Salt
Vital Mineral Blend
227 g Shaker
Celtic Sea Salt® Fine Ground is the perfect salt for the novice health buff and a great way to introduce friends and family to Celtic Sea Salt® Brand salt. This fine ground sea salt has no additives and is not processed in any way beyond drying and grinding.
Everyone knows homemade is better than store bought! Try this nut-free granola bar recipe on our blog, The Well.


Features:

Sustainably harvested
More nutritious than table salt
Lower in sodium
Additive free
Exquisite taste
Certified Kosher
Non GMO
Gluten free
Raw food
Vegan
Ingredients: Celtic sea salt.