Chewbeads Perry Necklace Turquoise
Silicone Teething Jewelery
30" Long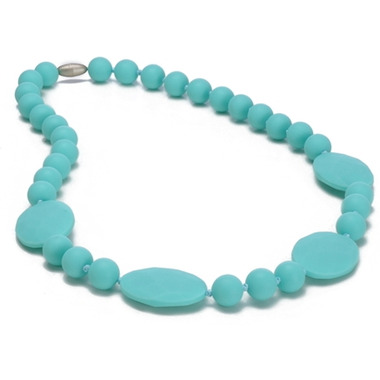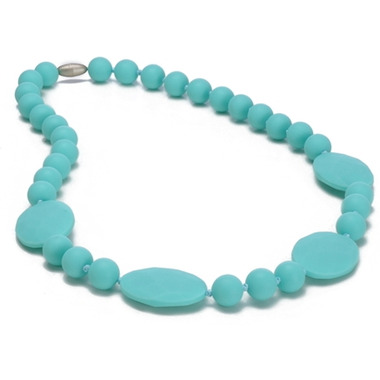 Chewbeads Perry Necklace Turquoise
Silicone Teething Jewelery
30" Long
Inspired by babies, worn by moms! The Perry Necklace from Chewbeads is the perfect accessory for your outfit! Great to layer with other Chewbead necklaces, it adds that perfect little extra bit to your outfit that is also safe for your baby to chew on! The beads are made from 100% silicone, making them similar to pacifiers and nipples and are soft, allowing your babies to chew on them relieving some pain from emerging teeth and sore gums.
Features:
100% silicone beads (similar to pacifiers and nipples)
Soft on babies gums and emerging teeth
No BPA, phthalates, cadmium, lead, metals
Easy to clean with dish soap and water, also dishwasher safe
Necklaces have a breakaway clasp for added safety
Necklaces are a great sensory tool to help babies focus while nursing
Necklaces are approximately 30" long
Breakaway clasp for added safety
Sandra:
about a year ago
I love these beads - my baby was needing something to busy her hands with while nursing (I was tired of her grabbing at me) and she took right to playing with these. I love the look of them, they are a nice accessory with my wardrobe too. The length is nice so when she chews on them I don't feel like she's pulling on me either. I definitely recommend!
Page
1