Chorus Supernatural Thrive Marine Phytoplankton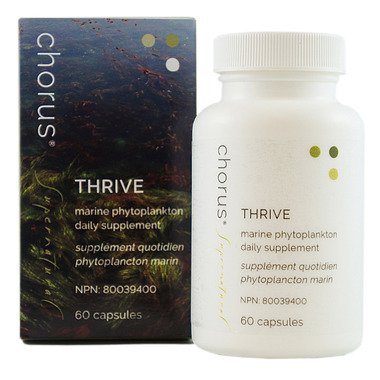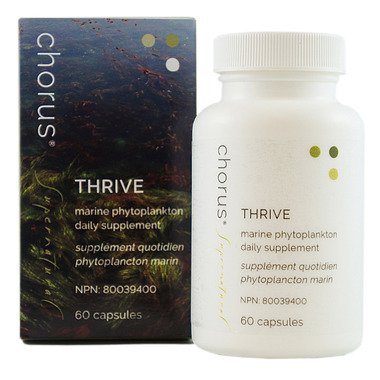 Chorus Supernatural Thrive Marine Phytoplankton
Chorus Supernatural Thrive Marine Phytoplankton is a blend of multiple wild species of marine phytoplankton from the nutrient-rich waters off Vancouver Island. It works as an anti-oxidant for the maintenance of good health and helps the body to metabolize fats and proteins.
Features:
Helps in wound healing
Helps in the development and maintenance of bones, cartilage, teeth and gums
Helps in connective tissue formation
A factor for the maintenance of good health
Dosage:
Take 2 capsules daily (each capsule contains 150mg of plankton).

Medicinal Ingredients:
Cellankton Marine Phytoplankton Species...150mg
Vitamin C...7%
Non-Medicinal Ingredients:
Hypromellose, magnesium Stearate, silicon dioxide
Consult a health-care practicioner if pregnant or breastfeeding and for use beyond 90 days.