Clef des Champ Blessed Thistle Organtic Tincture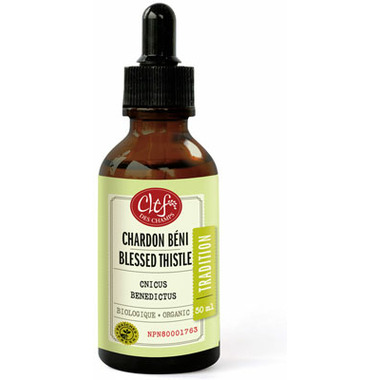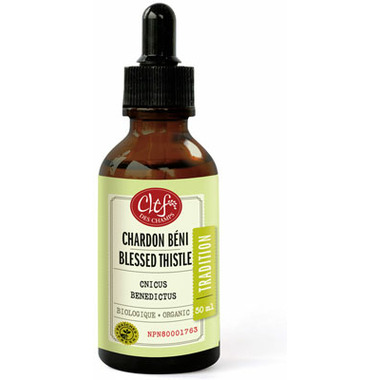 Clef des Champ Blessed Thistle Organtic Tincture
Traditionally used to increase appetite, as a digestive bitter tonic and to treat atonic dyspepsia.

Recommended Dose:
Adults: 1.5 ml (30 drops), 3 times daily.
Each ml of Blessed thistle contains:
Blessed thistle fresh organic flowers and leaves (Cnicus benedictus)
Non medicinal ingredient: 50% organic alcohol.
Cautions:
Do not use if you are pregnant, breastfeeding or allergic to the Asteraceae family.
For prolonged use, consult a health care practitioner.