Clef des Champs Golden Seal Organic
Respiratory Tract Catarrh
60 Caps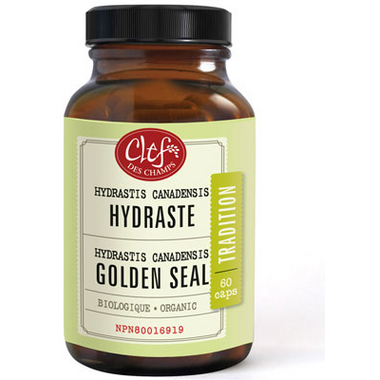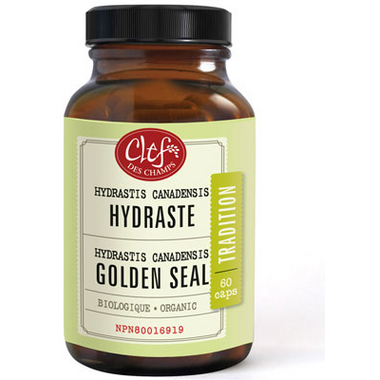 Clef des Champs Golden Seal Organic
Respiratory Tract Catarrh
60 Caps
Traditionally used in Western herbalism as an antibacterial to fight infections and as an anti-inflammatory of the respiratory, digestive and genitourinary mucosa.
Recommended Dose:
Adults: 2 or 3 capsules, 2 or 3 times daily.

Each capsule contains:
Goldenseal org. root Hydrastis canadensis 300 mg
Non medicinal ingredient: vegetable cellulose capsule
Cautions:
Consult a health care practitioner if symptoms persist.
Avoid taking with prescription drugs.
Do not take if you are pregnant, breastfeeding, suffer from hypertension or have a kidney disease.