Clef des Champs Goldthread Organic Tincture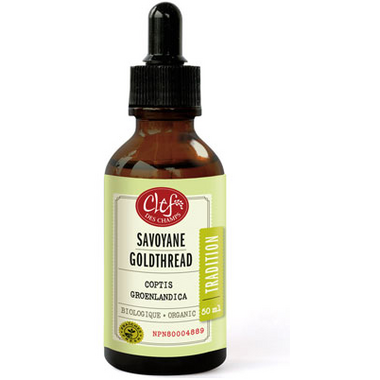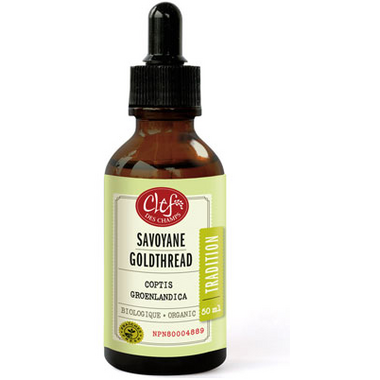 Clef des Champs Goldthread Organic Tincture
Traditionally used in Western herbalism as a bitter tonic in dyspepsia and in inflammation of stomach.
Recommended Dose:
Adults: 1 ml (20 drops), 2 or 3 times daily, for a maximum of 2 weeks.
Each ml of Goldthread contains:
Goldthread fresh org rhizome (Coptis trifolia)
Non medicinal ingredient: organic 50% alcohol.
Cautions:
Do not use if pregnant or breastfeeding.
Consult a health care practitioner for prolonged use or if symptoms persist.