Clef des Champs Organic Dandelion Capsules
Alterative And Digestive Tonic
85 Caps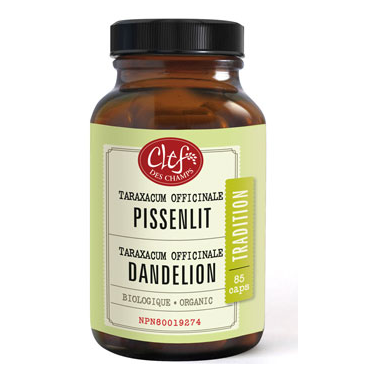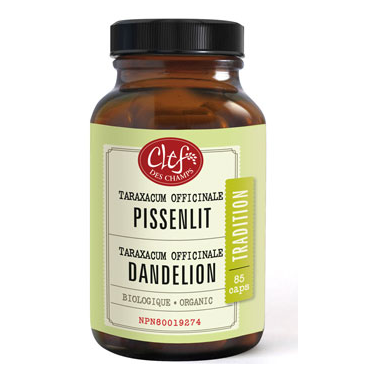 Clef des Champs Organic Dandelion Capsules
Alterative And Digestive Tonic
85 Caps
Dandelion is traditionally used in Western herbalism as a depurative and liver tonic in the treatment of skin conditions, rheumatic pain, indigestion and constipation.

Recommended Dose
: Adults: 2 capsules, 3 times daily.

Dandelion is Each capsule contains:
Dandelion organic root Taraxacum officinale 325 mg
Non medicinal ingredient : vegetable cellulose capsule

Cautions:
Consult a health care practitioner if symptoms persist.
Do not take if you suffer from a liver disease.
Do not take if you are pregnant or breastfeeding.