Clef Des Champs Organic Hormonix Tincture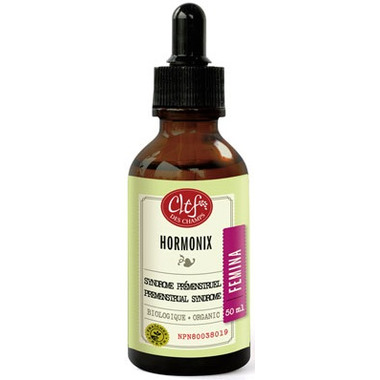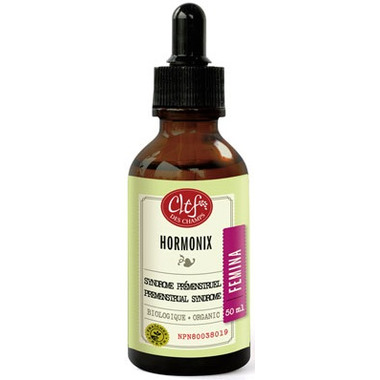 Clef Des Champs Organic Hormonix Tincture
Clef Des Champs Organic Hormonix Tincture is traditionally used in Western herbalism to normalize the female reproductive system in the relief of symptoms associated with premenstrual syndrome and menopause.
Benefits:Ingredients:
Each ml contains
Angelica fresh org. root Angelica archangelica
Raspberry fresh org. leaves Rubus idaeus
Yarrow fresh org. aerial parts Achillea millefolium
Cramp bark dried org. bark Viburnum opulus
Black cohosh fresh org. root Actaea racemosa
Licorice dried org. root Glyccyrrhiza glabra
Non-medicinal ingredient:
50% organic alcohol.
Directions:
Adults: 2.5 ml (50 drops), twice daily for 6 weeks. Repeat as needed.
Cautions:
Consult a health care practitioner if symptoms persist or worsen and if you have a liver disorder or develop symptoms of liver trouble. Avoid using with all prescription drugs, including antacids and anticoagulants. Do not use if you are pregnant, breastfeeding or hypersensitive to plants from the Asteraceae family.