Clef Des Champs Organic Livertop Capsules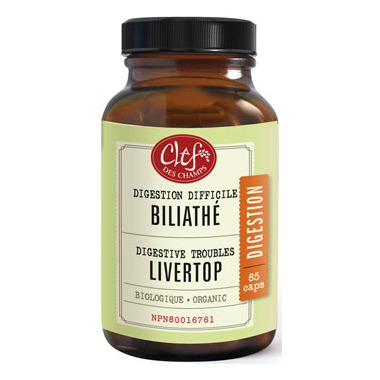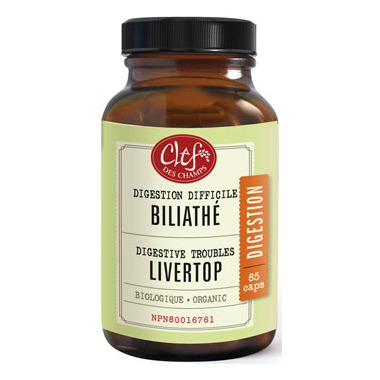 Clef Des Champs Organic Livertop Capsules
Clef Des Champs Organic Livertop Capsules are traditionally used in Western herbalism as a tonic for digestive and liver problems.
Herb capsules are especially useful when you either need to take a particularly bitter plant, treat chronic problems or ensure regular doses over a long period of treatment. Capsules are taken quickly and easily, keep for a long time and can be carried about conveniently. All the Clef Des Champs capsules are prepared using vegetable-based containers (kosher) that can be used by vegetarians and contain neither additives, starch, coloring nor preservatives.
Benefits:Ingredients:
Each Capsule Contains:
Oregon grape org. root Mahonia aquifolium 84 mg
Catnip org. flowers and leaves Nepeta cataria 41 mg
Wild yam org. root and tubers Dioscorea villosa 41 mg
Fennel org. seeds Foeniculum vulgare 41 mg
Ginger org. rhizome Zingiber officinale 41 mg
Boldo org. leaves Peumus boldus 41 mg
Crampbark org. Viburnum opulus 41 mg
Non-medicinal ingredient: Vegetable cellulose capsules
Directions:
Adults: Take 2 or 4 capsules per day, before meals or at bedtime, for 4 to 6 weeks.

Cautions:
Consult a health care practitioner if symptoms persist or worsen. Avoid taking with all prescription drugs. Do not take if you are pregnant, breastfeeding or are hypersensitive to plants from the Apiaceae family.