Clef des Champs Organic Sweet Mallow Glycerite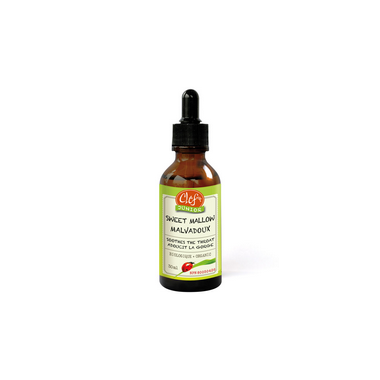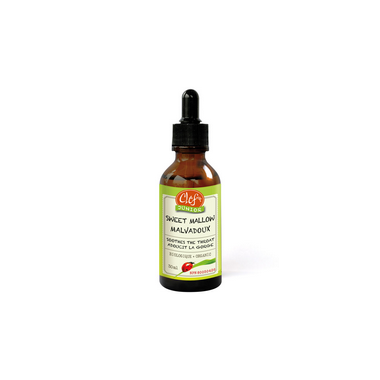 Clef des Champs Organic Sweet Mallow Glycerite
In this combination, marshmallow acts as an emollient of the respiratory tract to calm coughs, sore throat and irritation of the upper respiratory tract. Purple echinacea (E. purpurea) and narrow-leaf echinacea (E. angustifolia) act as immune tonics in the treatment of colds, sore throat due to colds and upper respiratory tract infections. Red raspberry is tonic and astringent of irritated mucus membranes and calms sore throats. Valerian acts as an antispasmodic to calm coughs and as an analgesic to soothe sore throat. Propolis is antimicrobial and anti-inflammatory of the mucus membranes and increases the efficiency of the mix to calm coughs, soothe sore throat and relieve infections.
Dosage:
Children(2 to 4): 5 drops (0.25 ml).
Children (5 to 9): 7 drops (0.37 ml).
Children (10 to 14): 15 drops (0.75 ml).
Adults(15 and over): 30 drops (1.5 ml).
Start with small ses to make sure the herbs are well tolerated. Shake well, then dilute the lycerite n a small amount of water. Do not mix with milk.
Give 3 times a day for a maximum of 8 week
Do not take with prescription drugs or Immune suppressors (i.e. echinacea)
Do not use during the first trimester of pregnancy.
Ingredients
:
Marshmallow, echinacea angustifolia, echinacea purpurea, propolis, red raspberry, mallow, glycerin