Colibri Reusable Snack Bag
Rockets (Water resistant)
small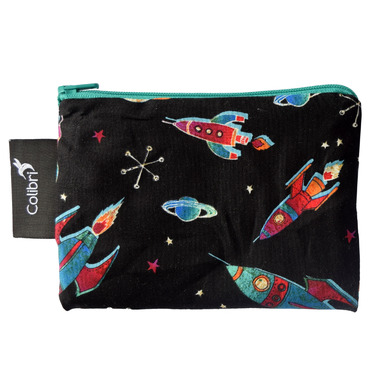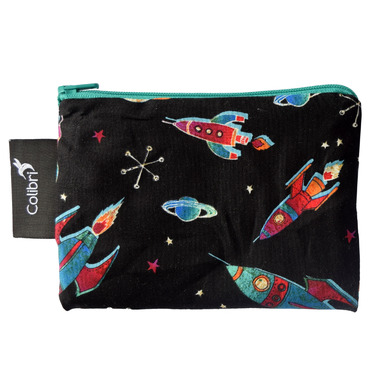 Colibri Reusable Snack Bag
Rockets (Water resistant)
small
The Colibri Small Reusable Snack Bags are a handy 4 x 6 inches - bigger than you think! These little guys can fit a full cup of raisins, a sliced apple or a calculator, cell phone AND small digital camera (yes, its true, Colibri does have too much time on their hands).
Features
:
Zippered openings make these bags super easy for little hands to open
Made from FDA approved materials, pvc free plastic and phthalate free
Food safe nylon lining & lead and nickel free zipper
Lining can be pulled out for easy cleaning
4" x 6"

Sarah:
a few months ago
We have a bunch of these bags, and they last the test of time! They wash well, keep messes inside (e.g. if your baby tomatoes get squished...), and the kids love them! We have used our oldest bags for three years now, and they still look just as nice and work just as well as the ones I bought recently. Love these!!!
Judy:
a few months ago
The best part about these bags is the zipper. My kids still struggle with the ziplock style closure so these are a great alternative to encourage independence.

The patterns are fun and its so far contained all the mess and still been easy to clean. The fabric does attract dog fur when it goes into the wash so I just make sure to run a lint roller over it after.

Also I found that when putting bell peppers in it, it did slightly stain the inside. Not a deal breaker but definitely something to note.
Page
1