Crumps Naturals Sweet Potato & Liver Chews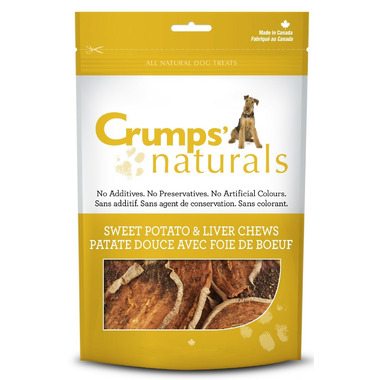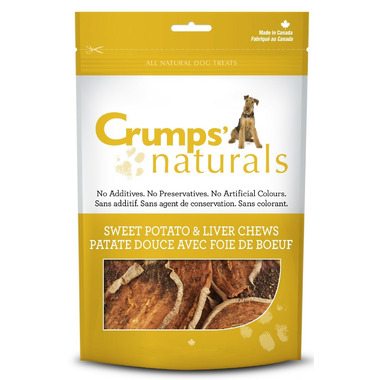 Crumps Naturals Sweet Potato & Liver Chews
Crumps Naturals Sweet Potato & Liver Chews are the original sweet potato chew formula, paired with a generous coating of 100% baked beef liver sprinkles. Avoiding the use of grains, colours, additives and preservatives, these chews are delicious and healthy! Allow your best friend to enjoy this thinly sliced, slowly baked, and chewy treat.
Features:
Made with only two ingredients

Great for dogs with allergies to meat proteins
Highly in fiber

Generous coating of liver sprinkles

Rich in beta- carotene, minerals & vitamins
No colours, additives or preservatives







Cathy:
more than a year ago
My dogs love these chews! They eat them pretty quickly but still it takes longer than a regular treat and it's healthy for them because it's sweet potato and then just has some liver powder sprinkled on it, which they LOVE (we have tried the non liver coated ones too and they think they are ok... but they love these better)!
Page
1