Cuisine Camino Organic Bittersweet Chocolate Chips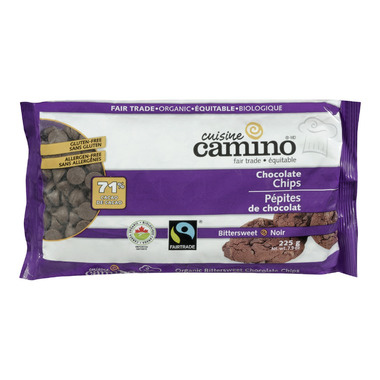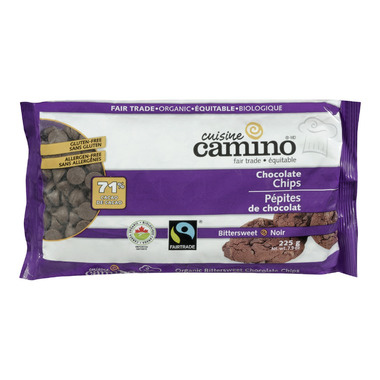 Cuisine Camino Organic Bittersweet Chocolate Chips


Itsy bits of dark intensity. 71% cacao.
Cuisine Camino bittersweet chocolate chips are made from rich cocoa and golden cane sugar, without any additives or emulsifiers. The result is intense chocolatey goodness!
Certified Organic (certified by Quality Assurance International)

Fairtrade Certified (certified by Fairtrade Canada, part of the FLO)

Certified Kosher
Gluten Free

Ingredients: Cacao mass*, cane sugar*, cacao butter*. *FAIRTRADE CERTIFIED.

May contain traces of nuts, peanuts, soy, dairy products and wheat.
See our blog post on The Well to use Camino chocolate to make the best gluten free chocolate torte.