CytoSport Cytomax Sports Performance Drink Powder
Tropical Fruit Flavour
4.5 lbs (2040 g)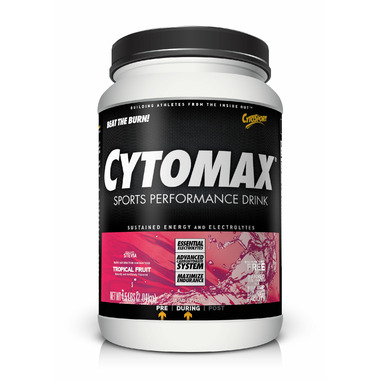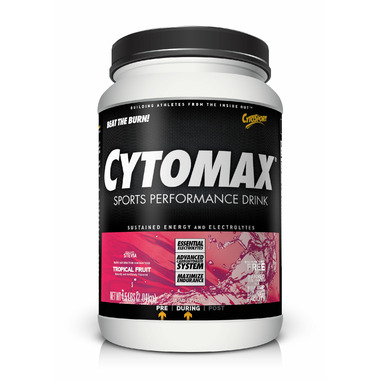 CytoSport Cytomax Sports Performance Drink Powder
Tropical Fruit Flavour
4.5 lbs (2040 g)
CytoSport Cytomax Performance Drink is made for a different brand of athlete. Its blend of complex carbohydrates and sugars work to sustain energy, so you can train harder, build stamina, and achieve superior results!
Exclusive to Cytomax products, Alpha-L-PolyLactate is a patented energy source proven to provide energy longer and faster. Cytomax lowers acid in muscles, which prevents burning and cramping during training and helps reduce soreness and speed recovery.
Cytomax outperforms the competition - so you can outperform yours.
Features:
Beats the Burn: Patented Alpha-L-PolyLactate buffers acid production in your muscles, reducing the "burn" during intense training and minimizing post-exercise muscle soreness
Steady Energy: Complex carbohydrates stabilize blood sugar during exercise with no sugar "crash"
Muscle Power Output: Enhances the ability for high intensity energy production after prolonged exercise

Blood Glucose Homeostasis: The ingredients in Cytomax help maintain blood metabolites in the optimal range
Cell Protection: Antioxidants prevent exercise-induced free radical damage to muscle cells
Cellular Balance: Electrolytes ensure cellular nutrient balance is restored quickly after exercise
Optimal Osmoality: rapid gastric emptying
Nutritional Information: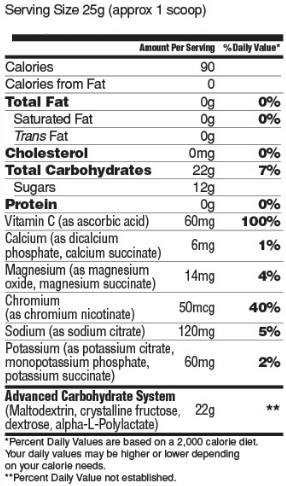 Ingredients: