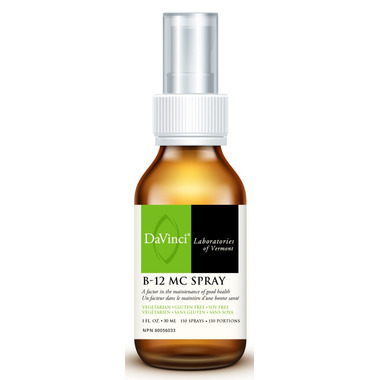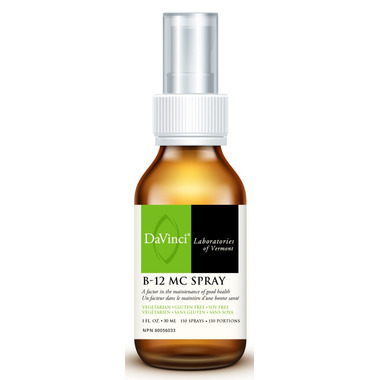 B-12 Spray combines 1000 mcg Vitamin B12 with the active form of
vitamin B6 and folic acid in an easy to use spray.

It helps to form red blood cells and in tissue formation. It also helps to prevent vitamin B6 deficiency and vitamin B12 deficiency. A factor in the maintenance of good health.

Dosage: Adults and Children over 1 yr: As a dietary supplement, hold nozzle 1" from mouth, spray once and swallow. Use once daily or as directed by your healthcare practitioner. Shake well before each use.

Active Ingredients: One Spray (0.2 ml) Contains: Folic acid (Folate) 100 mcg,
Vitamin B6 (Pyridoxal 5-phosphate) 2 mg, Vitamin B12 (Methylcobalamin, Hydroxocobalamin) 1000 mcg

Other Ingredients: glycerin, purified water, potassium citrate

Caution: If pregnant or nursing, consult your healthcare practitioner before taking this product. Keep out of reach of children. Store in a cool, dry place.