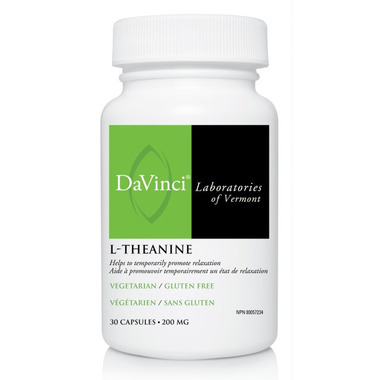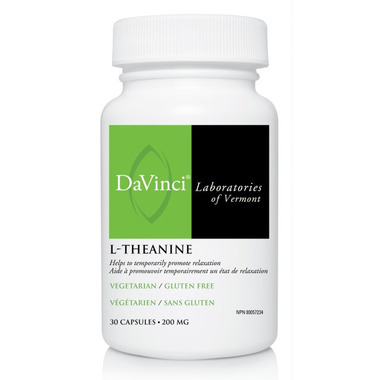 L-Theanine is a natural health product that helps promote a restful state. It is recommended for stress management, relaxation and reducing irritability.

Dosage: Adults: As a dietary supplement, take one capsule daily, or as directed by your healthcare practitioner.

Active ingredients (each capsule contains): L-Theanine 200 mg
(Suntheanine® brand)

Other Ingredients: rice flour, hypromellose, L-leucine

Cautions: If pregnant or nursing, consult your healthcare practitioner before taking this product. Keep out of reach of children. Store in a cool, dry place.