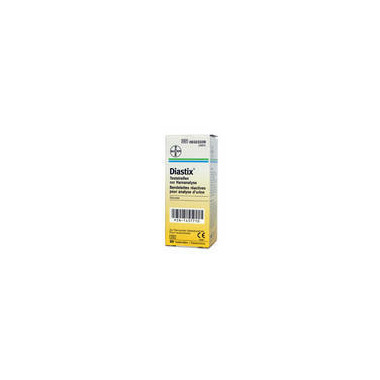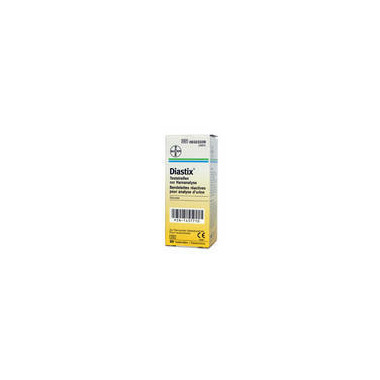 Urinalysis reagent strips. For glucose only. For in Vitro diagnostic use.
Contains glucose oxidase 2.2%, peroxidase 1%, potassium iodide 8.1 %, buffer 69.8% and non-reactive ingredients 18.9%.

Read enclosed directions carefully. Store at room temperature between 15-30 degrees C (59-86 degrees F). Keep out of direct sunlight. Do not use after expiration date.
Stacey:
more than a year ago
Pretty straightforward product; easy to use, presumably reliable results. I used it during pregnancy to test urine glucose after my doctor said I was getting a positive (i.e. bad) result in her office, but I tested negative on the blood test. I just like to be on top of these things, never had a problem with blood sugar before.
Page
1