Doctor's Choice Fiery Male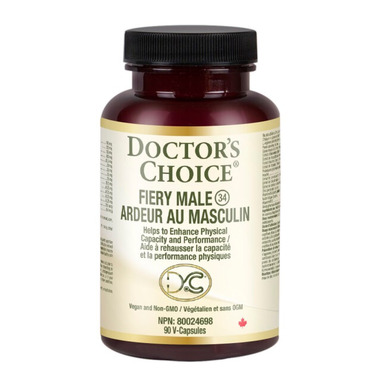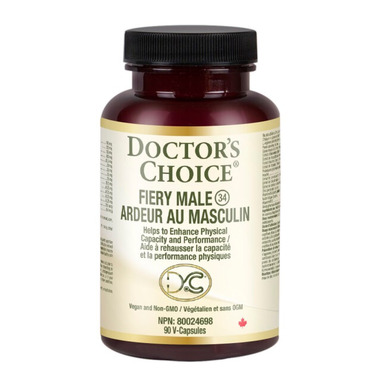 Doctor's Choice Fiery Male
Fiery Male is a completely natural formula, designed for men to balance their hormones, raise their testosterone levels, and in turn, increase libido.

We have combined 16 scientifically-researched ingredients in this formula to safely balance a man's chemistry. These ingredients work synergistically, with each ingredient complementing the other for consistent absorption, and therefore, optimum reliability.

Features:

Helps enhance physical capacity and performance
Male hormone balance
Improves cognitive function
Reduces mental fatigue in times of stress
Improves protein synthesis and tissue formation
100% Pure Pharmaceutical Grade
Free form amino acids
Non-GMO

Dosage: Adults: Take 4 capsules daily with food, a few hours before or after taking other medications. Duration of use: Consult a healthcare practitioner for use beyond 2 weeks. Please note that these are therapeutic dosages from Health Canada; consult with your healthcare practitioner to see if these doses are appropriate for your personal healthcare needs.