Douglas Laboratories Phosphatidyl-SERINE Capsules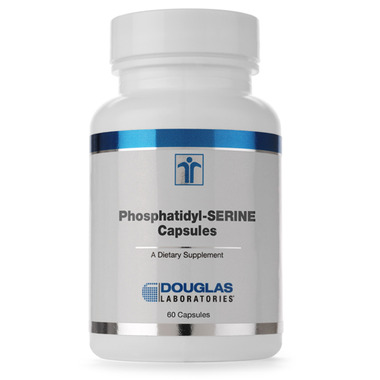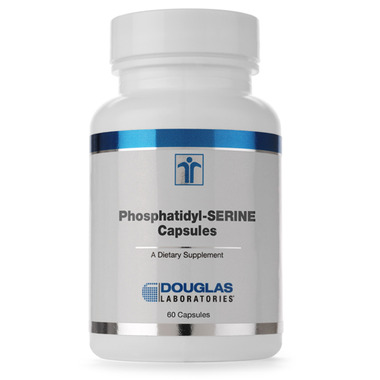 Douglas Laboratories Phosphatidyl-SERINE Capsules
- We're sorry, this product is no longer available!
- Shop for other products in: Cognitive Support

Phosphatidyl-SERINE , provided by Douglas Laboratories®, contain 500 mg of plant-derived (soybean) phospholipids, supplying 100 mg of phosphatidylserine (PS). Until recently, PS was only available as a very expensive product derived from bovine sources, with microbiological safety problems. New technology has made it possible to concentrate this important brain nutrient from soybean lecithin, a safe and well-recognized source of phosphatidylserine.
Phosphatidylserine (PS), a phospholipid nutrient, is active in cell membranes and is the major acidic phospholipid component in the membranes of the brain. Membranes are the working surfaces of every cell, carrying out the essential functions of cellular communication and hormonal signal transduction. Nerve cells, in particular, depend on healthy membrane function for normal neurotransmitter metabolism and nerve signal transmission. PS occupies a crucial role in many of these membrane-associated nerve cell processes.
Indications:
Phosphatidylserine capsules may be a useful dietary supplement for individuals who wish to support the body's nervous system and brain function.
Each capsule contains:
Phosphatidylserine (from soy)........................................100 mg
Suggested Use: One capsule daily with a meal or as directed by a healthcare professional.