Dr. King's Respiratory Care Spray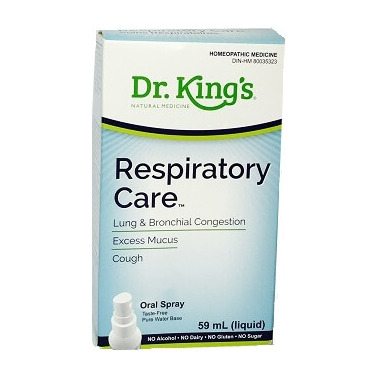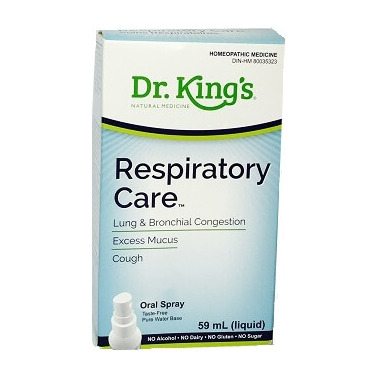 Dr. King's Respiratory Care Spray
Dr. King's Respiratory Care Spray is for relief with impaired breathing. Helps restore the balance, and addresses lung and bronchial congestion, wheezing, bronchial irritation, coughing, hoarseness, excess mucus, spasmodic cough, minor shortness of breath.

Usage: Initially, depress pump until primed. Hold close to mouth and spray directly into mouth. Use 3 times daily. Use additionally as needed. Adult Dose: 3 pump sprays Children 2 -12 years: 2 pump sprays

Active Ingredients: Ammonium carbonicum, Antimonium tartaricum, Carbo vegetabilis, Chlorinum, Kali carbonicum, Lobelia, Phosphorus, Silicea, Stannum metallicum

Non-Active ingredients: citric acid, potassium sorbate, purified water.

Caution: Stop use and ask a doctor if symptoms persist or worsen. If pregnant or breast-feeding ask a health care professional before use. Keep out of reach of children.