Duinkerken Multi-Grain Bread Mix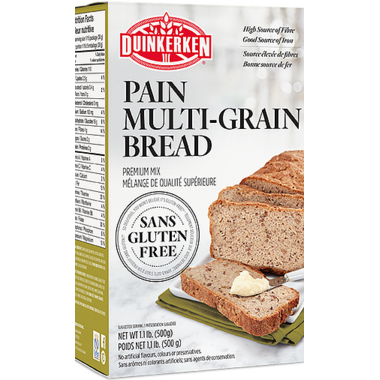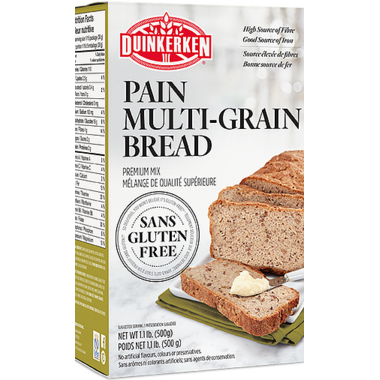 Duinkerken Multi-Grain Bread Mix
Duinkerken Multi-Grain Bread Mix is a wholesome, healthy multi-grain high fiber bread mix that you can make right at home. This special blend is made with top premium all natural ingredients. The mix is high in soluble and non-soluble fiber and is an excellent source of iron. Also, the mix is produced in a dedicated gluten, wheat, nut, and soy free facility. The all natural bread mix contains no preservatives, artificial colors or flavors, and is enriched with essential vitamins and minerals to sustain a healthy lifestyle.
Ingredients:
Flax Seed, Teff Flour, Tapioca Flour, Potato Starch, Sorghum Flour, Rice Flour, Quinoa Flour, Flax Meal, Psyllium Husk, Cane Sugar, Xanthan Gum, Vinegar, Sunflower Seed, Sea Salt. Vitamin enriched with: Iron, Niacin, Thiamine, Folic Acid, Riboflavin.
No artificial flavor, colours or preservatives.
Gluten Free, 100% natural, no GMO, Wheat Free, Nut Free, Soy Free